Bronte by Moon is proud to be part of the MOON family. As one of a select few in the UK who can perform all processes at a single site- Abraham Moon boasts remarkable versatility and the ability to control each process to meet their exacting standards.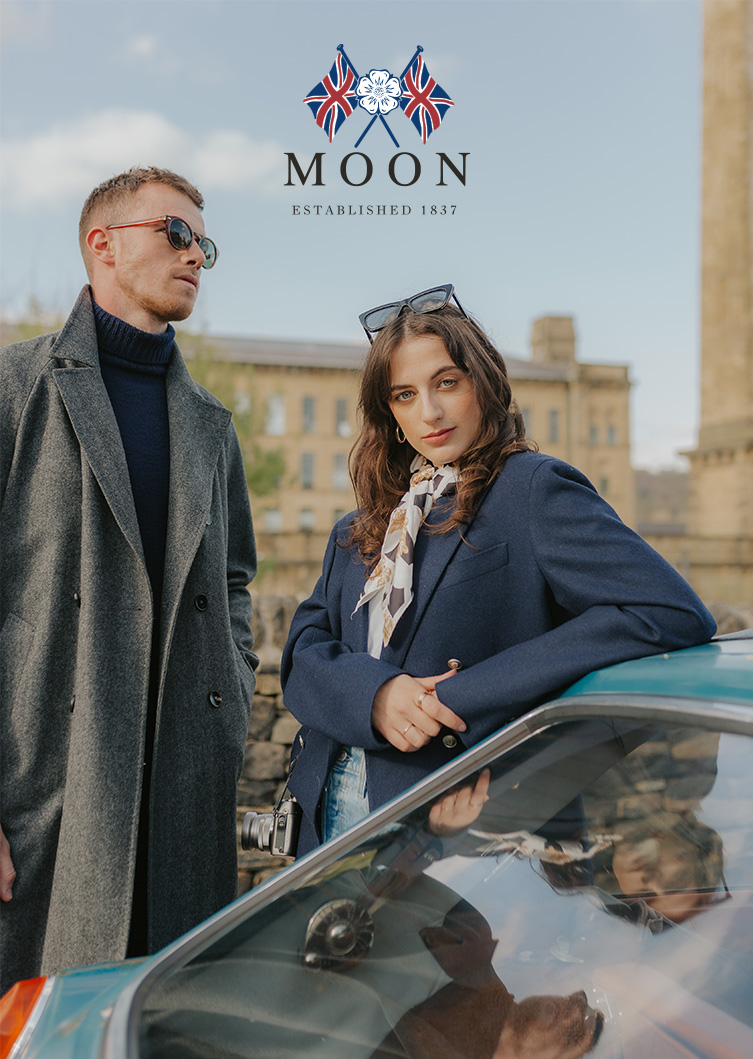 Based in the Historic vertical woollen mill,

Abraham Moon & Sons,

we have earned a reputation for consistent quality and innovative design.
Since their establishment in 1837, Moon has continued to fuse traditional craftmanship and methodologies with the latest technology to create authentic wool fabrics and accessories for leading fashion brands and interior designers worldwide.
The Moon business was born from ingenuity and innovation. These same values flow through the company today, from beautifully designed products to forward-thinking manufacturing driven by a commitment to their team, customer and the environment.
Their ability to respond, adapt and thrive has defined them as an industry leader, enabling their transition from a humble woollen mill into a premium international brand.