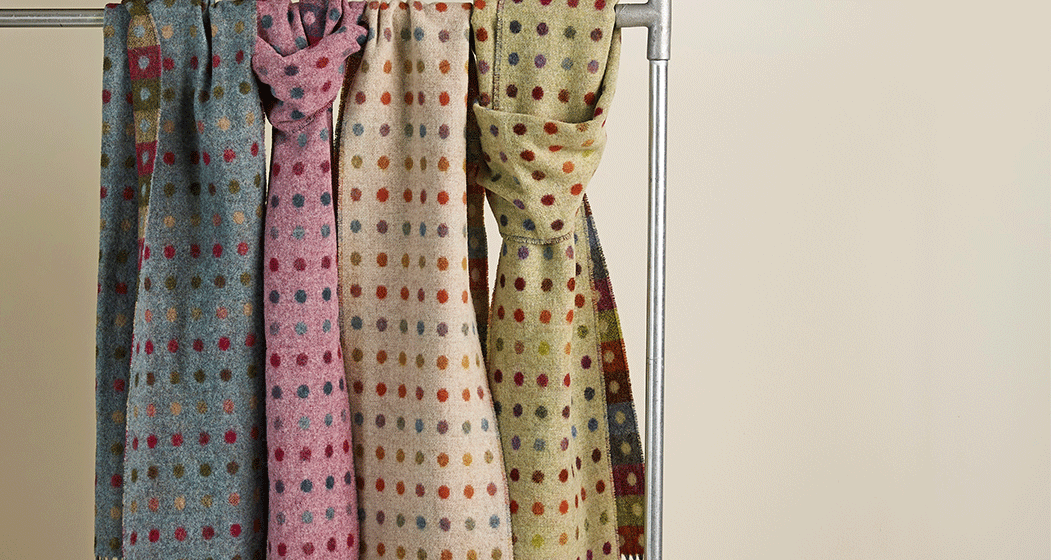 Designed and crafted within the historic MOON Yorkshire-based woollen mill. Each scarf features iconic designs that are quintessential of the MOON Group brand.
As a vertical woollen mill, MOON is one of a select few within the UK capable of managing all stages of fabric production on a single site. From the moment the wool enters the mill, to the creation of yarn, to the weaving of the fabric itself – everything is overseen on-site and maintained to exacting standards.
Available in a multitude of unique designs with particularly pleasing colourways, indulge in our Design by MOON collection to bring that bit of beloved Yorkshire charm to your wardrobe.